After reading an article on theDrive.com, I want to switch from the stock BMW lug to a stud.  This will make tire swapping easier.  While BMW does provide a concentric lip at the hub, still, holding the wheel centered will screwing in the lugs on anything but a level surface is tricky.
There are a number of sites that sell conversion kits, however, my overall concern is length.  I don't want a lug too short for safety reasons and one too long for aesthetics.  To complicate matters, I want to use wheel spacers with a new set of wheels.
To find the precise size of the stud, you have to take into consideration the length of the original equipment lug.  For the BMW e60 5-Series, this is a M12x1.5 48mm total length lug.  BMW 36136781150, M12x1.5x26mm.   The length of the shank, the threaded portion of the lug is 26mm.  Note that all BMW's use a conical shaped lug.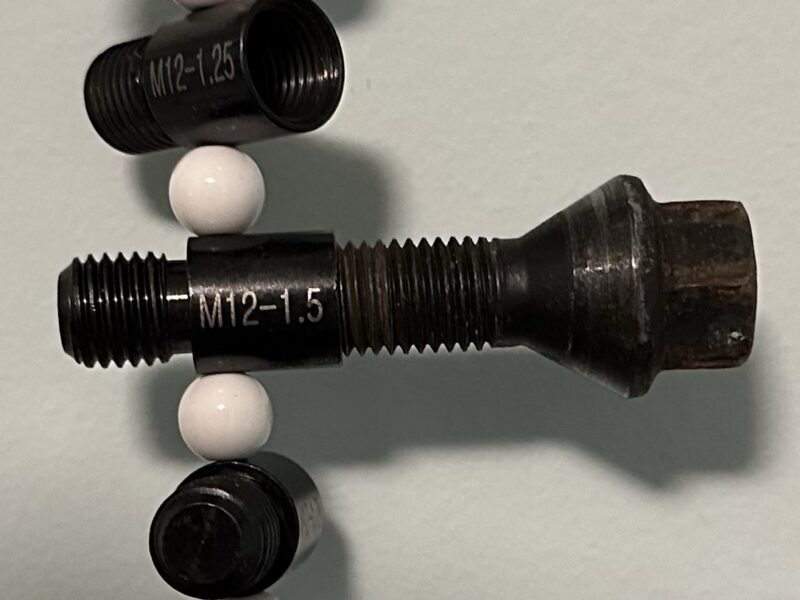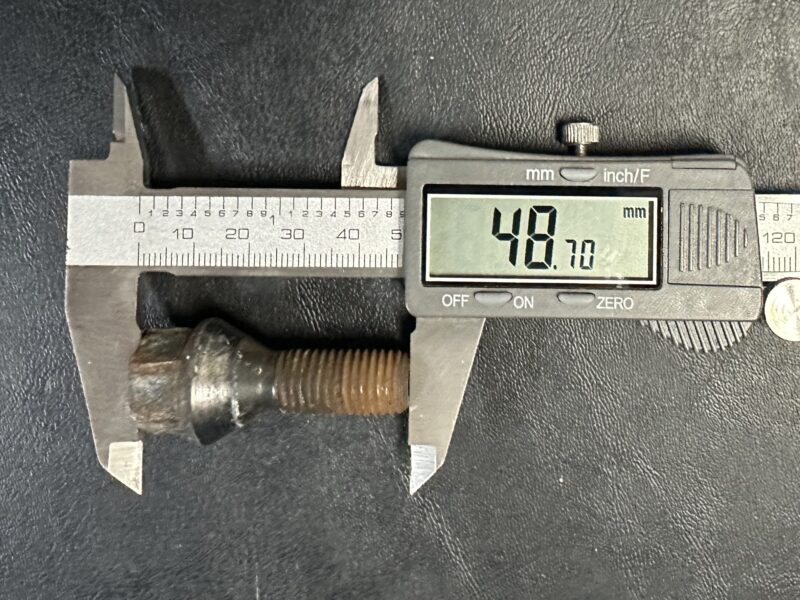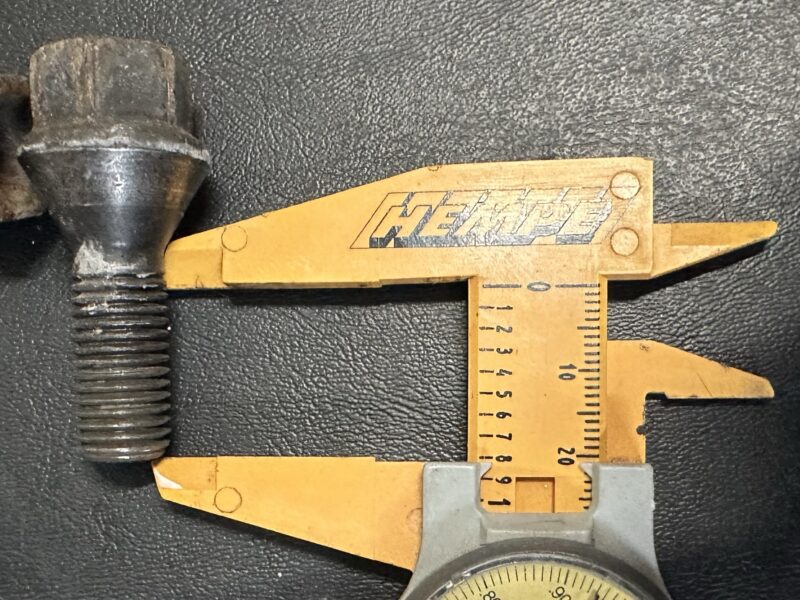 With an OE lug and OE wheel, it only takes a length of 26mm to securely snug the wheel to the hub.  For a stud conversion, you'll need the whole length of the lug.  In this case 48mm.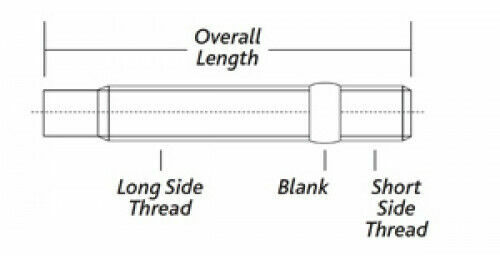 In this illustration, the long side thread must accommodate the depth of a lug nut as well as the majority of the shank length less the blank and short side thread.
To find the overall length of the wheel stud, I will have to first determine the lug nut depth.  On the STi, I used a Muteki SR35 (note, these may be good for a test).  It is made of hardened steel and take a maximum torque of around 85 ft-lbs.  The total height is 35mm.  A thread pitch of 1.5 means that for one full turn, the nut will spin down the shank 1.5mm.  So 20 rounds of 1.5 is 30mm or 20 threads.  This amount of threads on the nut should give great clamping force and security.  So a OE shank of 26mm + 30mm of nut should be a 56mm overall length.
Now consideration has to be given for the wheel spacers.  For the front I'm going to run a 17mm up front and a 3mm spacer in the rear.  Math here is clear, 56+17=73mm and 56+3=59mm. H&R may be used for a test?  May need to heed advise from Apex as well.